MicroClimer Setters utilise our MicroClimer and laminar airflow technology. This unique airflow system creates ideal environmental conditions, keeping every embryo in the incubator at the optimal temperature for outstanding chick development.
All items in the MicroClimer series offer a range of additional features, which work together with the MicroClimer technology to ensure superior chick quality and deliver cost-efficient business operations. MicroClimer Setters are available in two series with different capacities for day-old chicks. We also offer a special MicroClimer range for turkeys and ducks.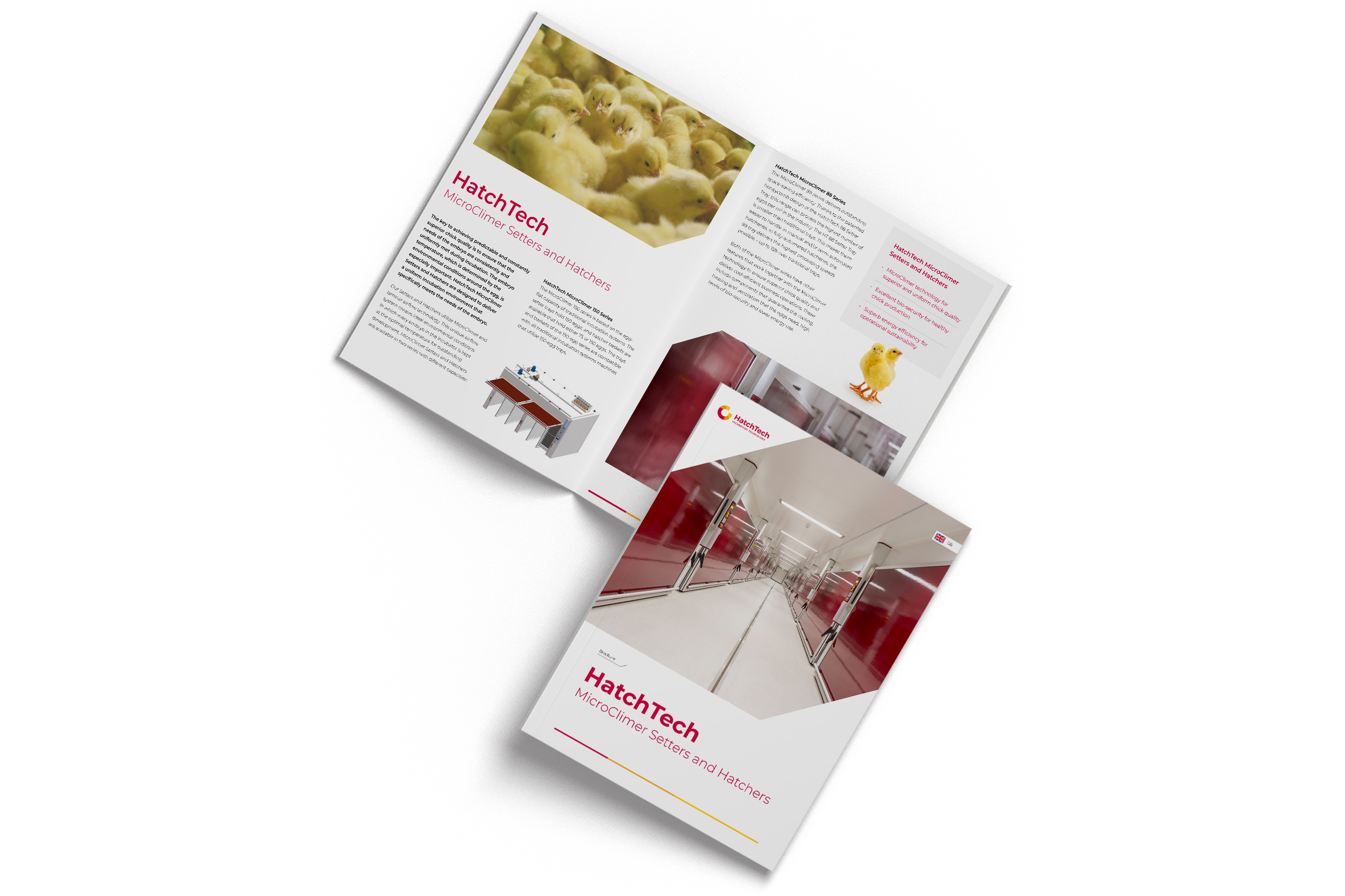 Download your brochure here
Fill out your details and you will receive the latest information about HatchCare.
The only hatcher with feed, water, and light has been renewed. Better climate conditions, improved uniformity, and a more user-friendly process result in even stronger and healthier chicks.
Our unique solution allows chick producers to transport up to 183,600 day-old chicks per truckload while reducing space and energy costs and ensuring the optimal, uniform environmental